Meet Our Judges
ANTHONY JOSEPH
AUDIO POETRY
ANTHONY JOSEPH is an award winning Trinidad-born poet, novelist, academic and musician. He is the author of three novels and five poetry collections, and in 2019, he was awarded a Jerwood Compton Poetry Fellowship. As a musician, he has released eight critically acclaimed albums, and in 2020 received a Paul Hamblyn Foundation Composers Award. His most recent poetry collection, Sonnets for Albert, won the 2022 T.S. Eliot Prize for Poetry and was also shortlisted for the Forward Prize for Best Collection. He is a Lecturer in Creative Writing at Kings College, London.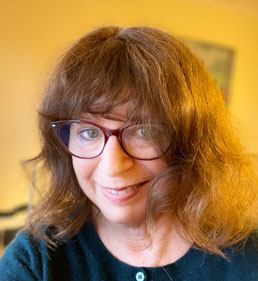 MEG POKRASS
FLASH FICTION (1000 words max)
MEG POKRASS is a Scotland-based American author of eight flash collections and two novellas-in-flash. Regarded as a master of both Flash and Microfiction, her work has been included in 3 recent Norton Anthologies of flash fiction form: Flash Fiction International (W.W. Norton 2015) and New Micro (W.W. Norton 2018), and the forthcoming Flash Fiction America (W.W. Norton, 2023), as well as The Best Small Fictions (2018, 2020, 2022), and the Wigleaf Top 50. Her stories have appeared in countless literary journals including Electric Literature, Washington Square Review, McSweeney's, Best American Poetry, Five Points and Smokelong Quarterly. She is the Founding Editor of the award-winning Best Microfiction anthology series, Festival Curator for Flash Fiction Festival U.K., and Flash Challenge Creator and quarterly judge for Mslexia Magazine. 
CARRIE ETTER
MICROFICTION (300 words max)
American expatriate, CARRIE ETTER, is a member of the Creative Writing faculty at the University of Bristol. She has published four collections of poetry, most recently The Weather in Normal (UK: Seren; US: Station Hill, 2018), a Poetry Book Society Recommendation. She has also published a critically acclaimed chapbook of flash fiction, Hometown (V. Press, 2016), and her story, 'Stephanie', was named in the Best British and Irish Flash Fiction Awards, chosen as a finalist for Best of the Net, and nominated for the Pushcart Prizes, while her story 'The Fog' was nominated for Best Small Fictions. 
TOBY LITT
MEMOIR: FIRST CHAPTERS
TOBY LITT is an English creative phenomenon. He has published 14 novels. His short story 'John and John' won the Manchester Fiction Prize. Galley Beggar Press published his family memoir, Wrestliana (2018), and will be publishing his forthcoming Substack memoir, A Writer's Diary, in January 2023. He is Reader in Creative Writing at Birkbeck University, London, and editor of Writers Rebel. For more information, go to: https://tobylitt.wordpress.com/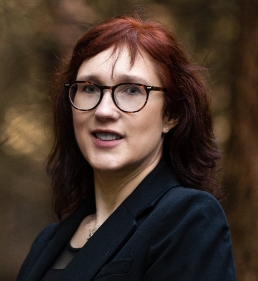 SAM BLAKE
CRIME: FIRST CHAPTERS
SAM BLAKE is the No 1 bestselling author of the Cat Conolly trilogy Little Bones, In Deep Water, and No Turning Back (Bonnier). She followed these successes with standalone Psychological Thrillers, Keep Your Eyes On Me (Corvus) which hit the No 1 slot, The Dark Room (2021), which was shortlisted for Irish Crime Novel of the Year, and Remember My Name (2022), yet another No 1 bestseller. Sam Blake is a pseudonym for Vanessa Fox O'Loughlin. She runs Europe's biggest writing resources website, www.writing.ie; the Murder One International Crime Writing Festival, and is a board member of the Society of Authors and the Crime Writers Association. To know more, go to: https://www.samblakebooks.com/
RICHARD SKINNER
POETRY (60 lines max)
RICHARD SKINNER is a writer working across poetry, fiction, life writing, essays, non-fiction. He has published three novels with Faber & Faber, five books of non-fiction and seven books of poetry. His work has been nominated for prizes and is published in eight languages. Richard's poetry first appeared in the Faber anthology First Pressings (1998) and since then he has been published widely in print and online. He has published four books of poetry with Smokestack. His most recent collections are Dream into Play (Poetry Salzburg, 2022) and White Noise Machine (Salt, 2023).
SIMON TREWIN
LITERARY: FIRST CHAPTERS
SIMON TREWIN has been a literary agent for the last 30 years and has launched the careers of many internationally-published novelists including John Boyne, Andrew Miller, Mary Costello, Chloe Esposito and Sam Blake and, on the non-fiction front, has worked with some households names from the worlds of entertainment taking their first steps into print. He now runs his own boutique literary agency out of London where he is also developing projects for film, theatre and digital platforms.
MAYA C. POPA
PROSE POETRY
MAYA C. POPA is the author of Wound is the Origin of Wonder (Norton 2022; Picador 2023)and American Faith (Sarabande 2019) as well as three chapbooks. She serves as Poetry Reviews Editor of Publishers Weekly, director of Creative Writing at the Nightingale-Bamford school, and teaches poetry at NYU. Her poems, essays, and criticism appear in The Paris Review, Poetry, The London Magazine. She is the recipient of awards from the Poetry Foundation, the Oxford Poetry Society, the Munster Literature Centre, and the Hippocrates Society.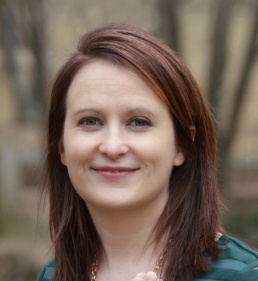 TARA LASKOWSKI
SUDDEN FICTION (1500 words max)
TARA LASKOWSKI's debut suspense novel One Night Gone won the Agatha Award, Macavity Award, and the Anthony Award. Her second novel, The Mother Next Door, was published in October 2021. She also wrote two short story collections, Modern Manners for Your Inner Demons and Bystanders. She has won the Agatha Award and Thriller Award for her short fiction and was the longtime editor of the online flash fiction journal SmokeLong Quarterly. A graduate of Susquehanna University and George Mason University, Tara grew up in Pennsylvania and lives in Virginia. https://taralaskowski.com/
ROLAND WATSON-GRANT
SHORT STORY (8000 words max)
ROLAND WATSON-GRANT is a Jamaican novelist, screenwriter and travel writer. After winning the Lightship International Short Story Prize, his novels Sketcher (2013) and Skid (2015) were published by Alma Books (UK). Roland won the 2021 Commonwealth Short Story Prize for the Caribbean region. He is a 2018 recipient of a Musgrave Award for Literature in Jamaica.
Roland has written screenplays for Director, Kevin MacDonald (The Last King of Scotland), and Producer Charles Steele (Top Boy).
BEN CLARK
SFF: FIRST CHAPTERS
BEN CLARK has worked in publishing for nearly fifteen years; he is a director and agent at The Soho Agency. In fiction and non-fiction, he is drawn to the strange and unusual, stories from the fringes that need to be seen by the mainstream. He looks after TV presenters, food writers, academics and journalists. Across science fiction and fantasy, he is looking for huge, original worlds and settings, tightly paced plots and in particular would love to read genre authors from traditionally unrepresented backgrounds. He also likes a good scare.
ANNIE DEWITT
SHORT STORY (5000 words max)
ANNIE DEWITT represents literary fiction, nonfiction, poetry and hybrid works of extraordinary authenticity, urgency and voice. Her debut novel WHITE NIGHTS IN SPLIT TOWN CITY was shortlisted by The New York Times Book Review as a debut novel of note. Her debut story collection – CLOSEST WITHOUT GOING OVER – was shortlisted for the Mary McCarthy Prize and is forthcoming from Thayer Books. Stories in the collection have appeared widely in the U.S. in Granta, Guernica, Esquire, BOMB, Electric Literature, NOON, The Iowa Review, The American Reader, ZYZZYVA, amongst others.
PASCALE PETIT
POETRY (40 lines max)
PASCALE PETIT was born in Paris and lives in Cornwall. She is of French, Welsh, and Indian heritage. Her eighth collection of poetry, Tiger Girl (Bloodaxe, 2020), was shortlisted for the Forward Prize and for Wales Book of the Year. Her seventh, Mama Amazonica (Bloodaxe, 2017), won the inaugural Laurel Prize, the RSL Ondaatje Prize, and was a Poetry Book Society Choice. Four previous collections were shortlisted for the T.S. Eliot Prize. Pascale was a co-founder of The Poetry School, and is a Fellow of the Royal Society of Literature. She has judged many prizes and was Chair of the 2015 T.S. Eliot Prize.